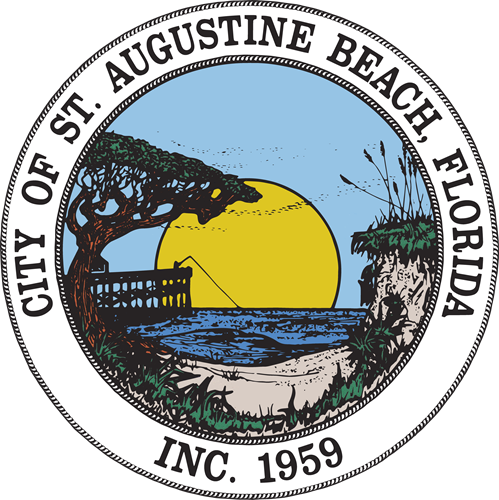 The City of St. Augustine Beach would like to sincerely thank those who participated in and volunteered at the 2019 Arbor Day: Our Sustainable Future Celebration. The City was able to distribute numerous trees, snacks, and reusable bags to the public free of charge and educate the public about environmental issues that affect our coastal community. The community groups who were able to attend and present exceptional educational exhibits include: Anastasia State Park, Boy Scouts of America Troop 345, Face Painting by Shauna, Friends of A1A Scenic & Historic Coastal Byway, GTM Research Reserve, Home Depot, Matanzas Riverkeeper, North Florida Coastal Caretakers, Sea Oats Chapter Florida Native Plant Society, St. Augustine Alligator Farm, St. Augustine Aquarium, St. Johns Beekeepers Association, St. Johns County Parks & Rec, St. Johns County Public Library, VyStar Credit Union, and Whitney Laboratory for Marine Bioscience.
The St. Augustine Beach Tree Board and Beautification Committee hosted a ceremony that included the Boy Scouts Troop 345 presenting the colors, Ms. Walker Mullin from Flagler College singing the national anthem, a poetry and poster contest, and the Environmental Stewardship Awards. The poetry contest was open to Pedro Menendez High School Students and those winners are: Samantha Brunjes, Jack Saullo, and Isabel Roppolo. The poster contest was open to the 5th grade class at R.B. Hunt Elementary and those winners are: Lani Rei Decker, Emry Hogan, and Gianna Wihbey.
The Environmental Stewardship Awards are presented to individuals and businesses who reduce environmental impact, conserve resources, enhance ecosystems, and restore impacted natural resources. The individual awards were presented to Captain Adam Morley, Jessica Gott, and Attorney Jane West. The business awards were presented to Southern Horticulture and The Alligator Farm.  The sponsors for this event include: Salt Life, Beach 105, 103.9 WSOS, Burkhardt Sales & Services, Embassy Suites, Old Town Trolley, Florida Power & Light, Money Pages,  Guy Harvey Resort St. Augustine Beach, T-Mobile, Land Title of America, St. Augustine Record, Sunset Grille, VyStar, Avid Design Group, Signs Now, The Bailey Group, Anastasia Bowling Lanes, Edible Arrangements, Mischele Miller Photography, St. Johns Door and Window, Winn Dixie, Cone Heads Ice Cream, Colonial Quarter/ The Pirate Museum, Leonardi's Nursery, Publix, Andy's Taylor Rental, Cone Heads, Flower Works, and The Hyppo.