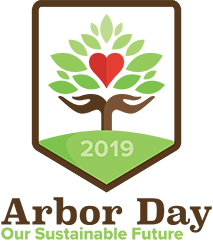 Date: Friday, April 26, 2019
Time: 5:30 p.m. – 7:00 p.m.
Location: City Hall (2200 A1A South)
The St. Augustine Beach Tree Board and Beautification Advisory Committee assist in managing this event as part of the Cities National Tree Friendly Community Certification and National Arbor Day Celebration. This event will include a brief program, beginning with the boy scouts presenting the flag. Then, winners from the RB Hunt poster contest and Pedro Menendez High School poetry contest will be announced.
Come out to enjoy free cake and beverages, a tree give away, a meet and greet with Smokey the Bear, and face painting! Check out an interactive sea creature touch tank, live bee hive exhibit, butterflies, and all types of wildlife exhibits! Also, Boy Scout Troop 345 will be joining us to collect aluminum cans, shoes, and old electronics to recycle! Food and drinks from African Love Kitchen and Espresso Based Treats will be available for purchase.
We want to invite all our local families to join us at this event. If you have any questions, please contact Cindy Walker at cwalker@cityofsab.org