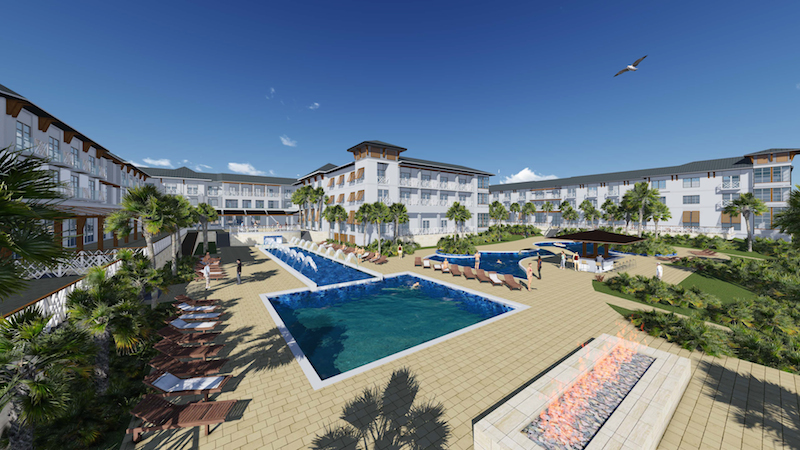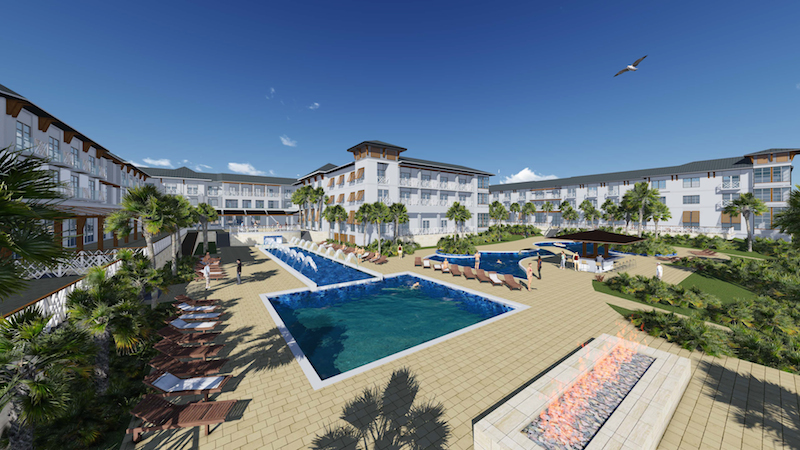 It is no longer a secret as Hilton Worldwide recently announce an agreement with Key International, that Embassy Suites Hotels will be opening an upscale 180 room (all suites) adjacent to the St. Augustine Beach Pier by late 2017.  This is the property site where the former St. Augustine Beachfront Resort was located and has recently been torn down and removed.
In addition to the 180 upscale suites, the new hotel will feature 5,500 square feet of meeting space, and out door pool and their signature atrium environment.  This will be the 8th Hilton Worldwide hotel in the St. Augustine area and a great addition to the beach that has seen a recent increase in new business construction.
We want to thank St. Augustine Social Magazine for the information and encourage you to visit their web-article to learn more about the new Embassy Suites Hotel coming to St. Augustine Beach, near the St. Augustine Beach Pier by clicking here.